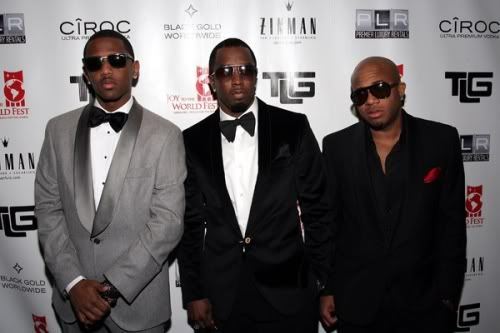 TLG's Joy to the World Fest Brings the Stars to Downtown Philly
By: Jasmine Whaley for iSocialite.blogspot.com
Philadelphia- Diddy, Jermaine Dupri, Jamie Foxx, Vivica A. Fox and Fabolous are just a few of the celebrities that came out to support TLG's

Joy to the World Fest

events last week (17th-19th).
Joy the World Fest

is the brainchild of Tyrone L. GIlliams, Jr., a University of Pennsylvania graduate and head of T.L. Gilliams, LLC, a Pennsylvania-based private commodities trading firm with global holdings. The events were designed to raise money, collect toys, provide meals and services as well as draw awareness to three critical crises- hunger, homelessness, and youth development.